A Potential Treatment for Serious Cholesterol Transport Diseases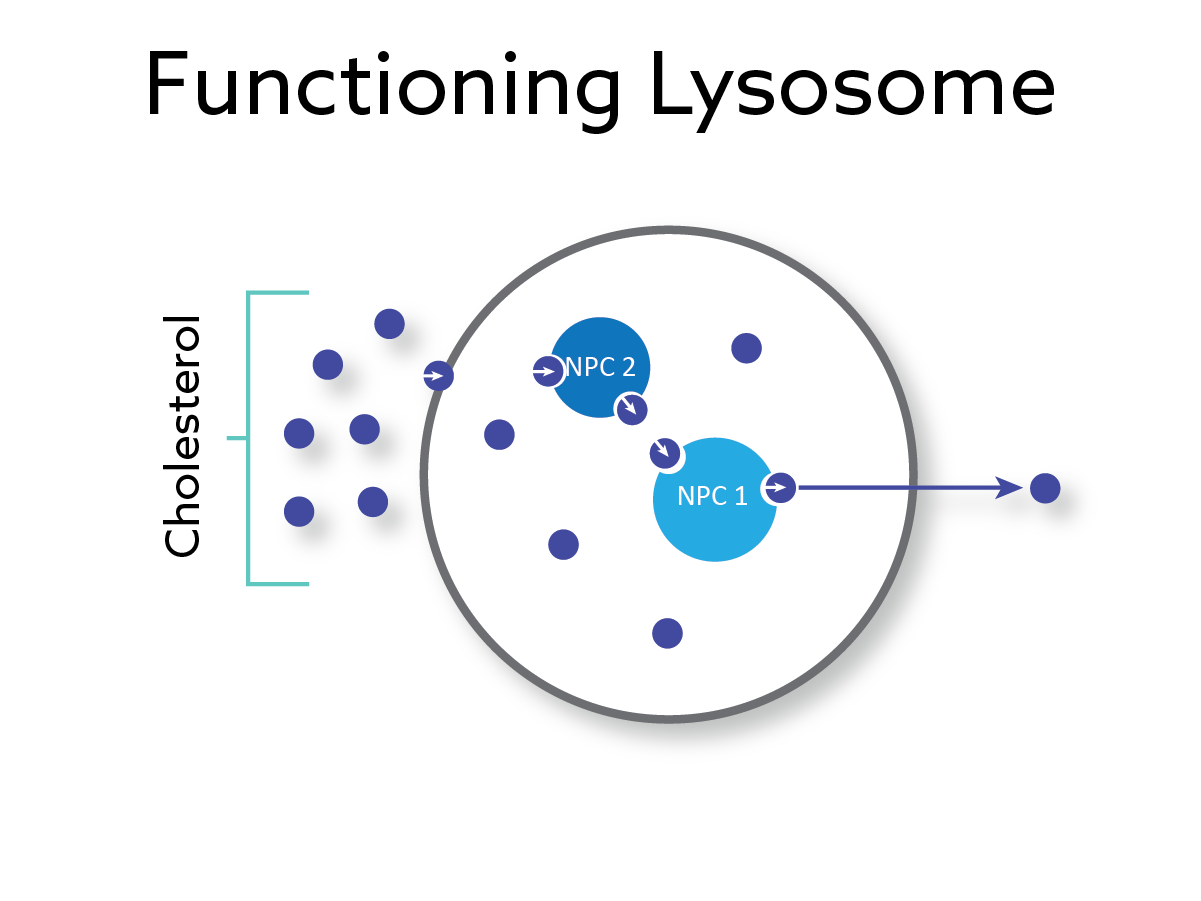 The Role of Cholesterol in a Cell
Cholesterol is an essential component of the cell membrane, a structure which defines an individual cell in the body.  It also plays a role in the production of important hormones, like testosterone and progesterone.  Because cholesterol is so important to the normal function of our cells, its synthesis and degradation is tightly controlled by an array of cellular processes.  When there is an imbalance in cholesterol synthesis or metabolism, cells and organs may not function properly, leading to disease or death.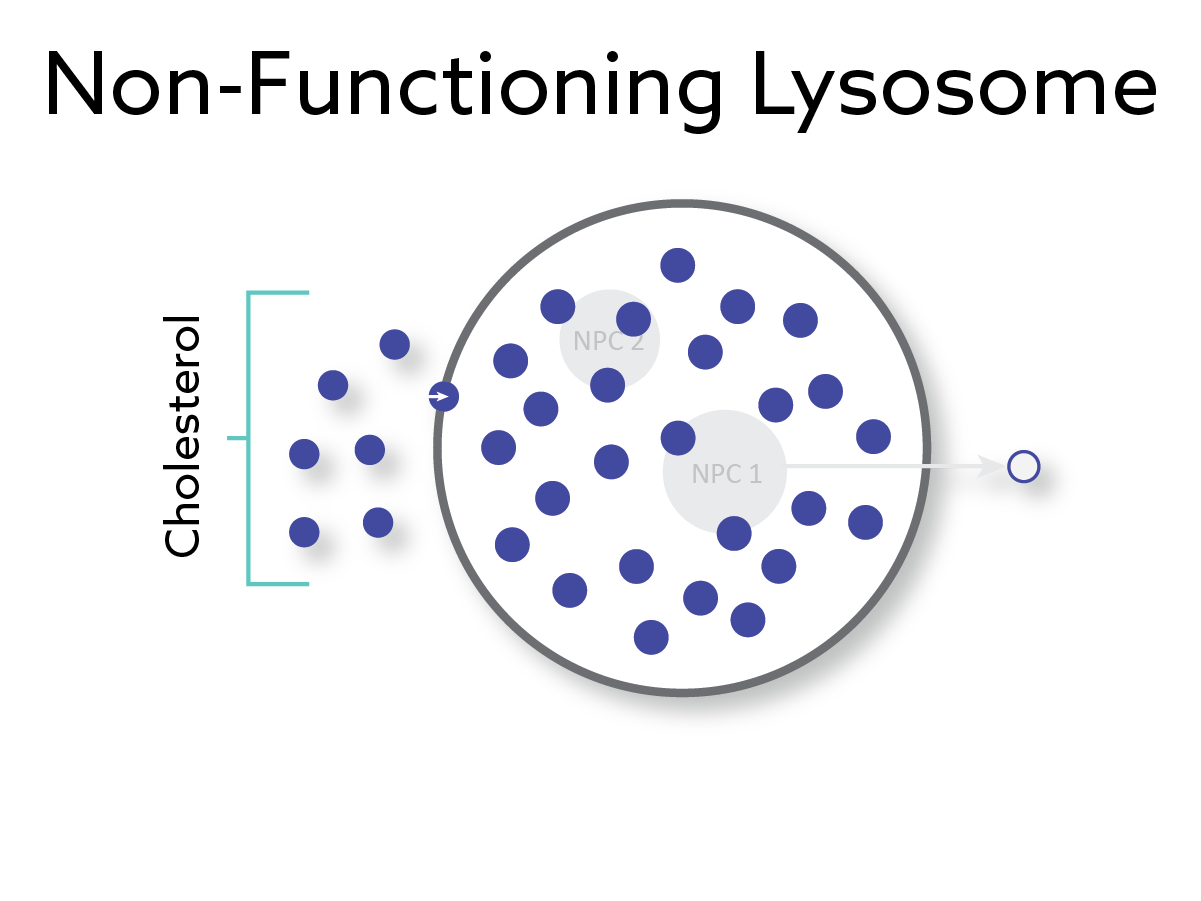 The Harm Caused by a Cell's Inability to Effectively Transport Cholesterol
As the body uses cholesterol to perform its necessary functions, it freely transports cholesterol in and out of the cell. However, when there is a defect in the Niemann-Pick gene, the cell is unable to transport cholesterol out of the lysosomes, causing it to build up. This buildup of cholesterol inhibits other cell functions, essentially choking the cell, which leads to cell death, organ dysfunction and death.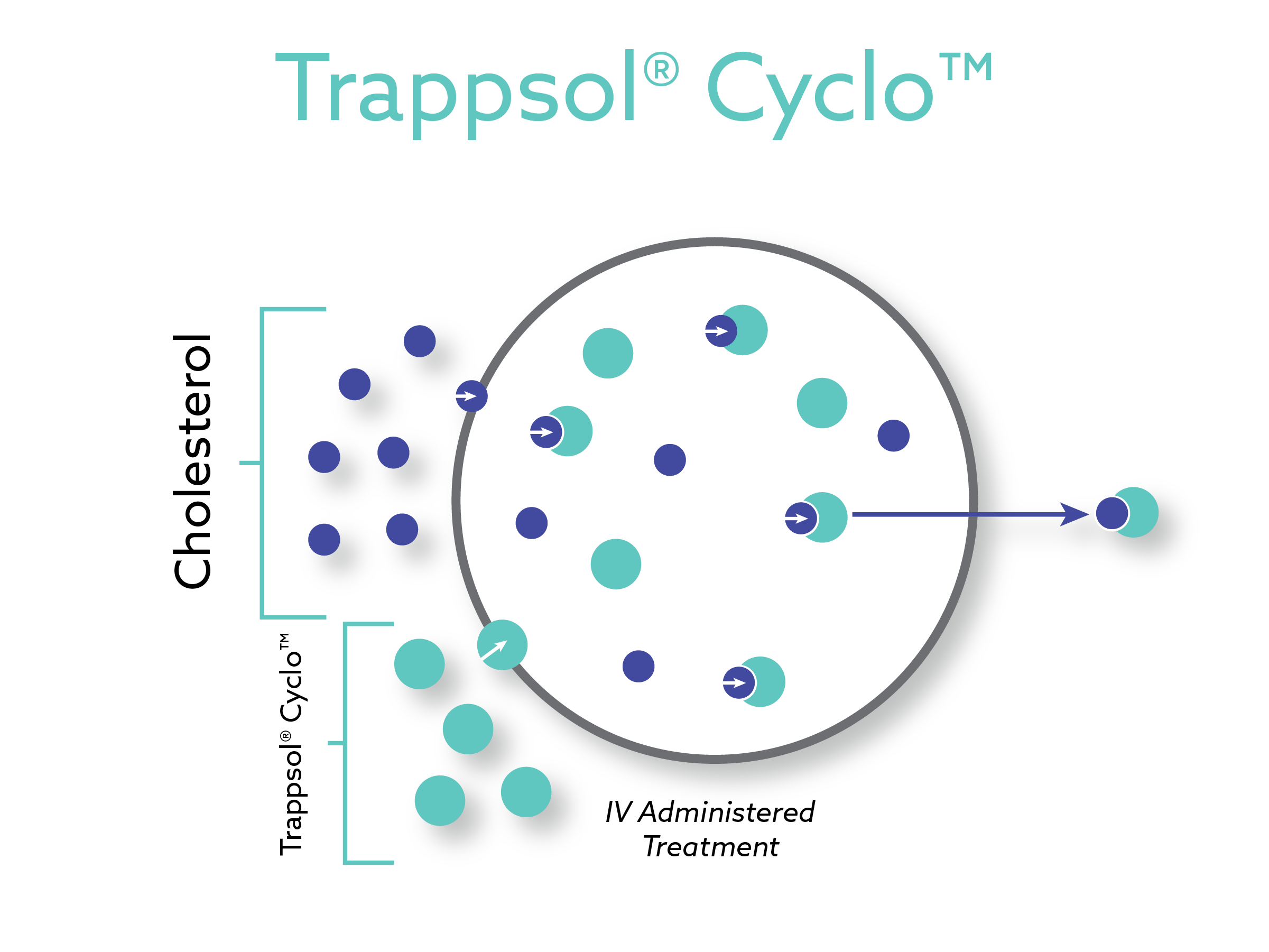 The Science Behind Trappsol® Cyclo™
Trappsol® Cyclo™ is a proprietary formulation of hydroxypropyl beta cyclodextrin and in multiple clinical studies has shown encouraging results to effectively manage the transportation of cholesterol. Taking the place of the defective NPC1 protein, Trappsol® Cyclo™, with its cyclic structure, facilitates the transport of accumulated cholesterol out of cellular lysosomes so it can be further processed and excreted out of cells.
Trappsol® Cyclo™ is currently being evaluated in clinical trials for the potential treatment of Niemann-Pick Disease Type C1 (NPC), a rare, fatal and progressive genetic disorder and Alzheimer's disease, an irreversible, progressive neurological disorder, in which high cholesterol is also implicated as a risk factor.
Cholesterol as measured by Filipin staining at Baseline and after 7 doses over 14 weeks



The lack of light blue represents the clearing of cholesterol from cells
Trappsol® Cyclo™ is not currently approved for any indication.
Third-party websites are provided for convenience only. Cyclo Therapeutics, Inc. does not approve of, or endorse any of the content. Cyclo Therapeutics, Inc. does not maintain, control or monitor the content of third-party websites in any way.