TransportNPC™ Global Steering Committee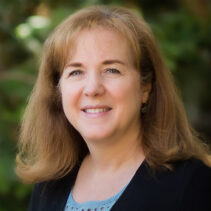 Caroline Hastings, M.D.
Professor Caroline Hastings, MD is the Chair of the Phase 3 Trappsol® Cyclo™ Program Steering Committee, and the Global Principal Investigator for the Company's ongoing TransportNPC™ study evaluating Trappsol® Cyclo™ for the treatment of NPC. Dr. Hastings currently serves as the Pediatric hematologist oncologist, Director of Neuro-oncology, and Professor of Pediatrics at UCSF Benioff Children's Hospital Oakland and is an advisor to U.S. and Australian NPC Advocacy organizations and to physicians globally on NPC. She has been practicing in the field of Pediatric Hematology Oncology since 1992 and has served as the director of the fellowship program at the Children's Hospital & Research Center Oakland since 1996. She has devoted herself to her patients and to fostering education in this specialty. Her academic interests include tumors of the brain and spinal cord, relapsed acute lymphoblastic leukemia, and lysosomal storage diseases including Niemann Pick Type C disease.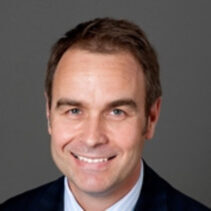 Mark Walterfang MBBS Hons, PhD, FRANZCP
Professor Mark Walterfang MBBS Hons, PhD, FRANZCP is a consultant psychiatrist at the Adult Mental Health Rehabilitation Unit at Sunshine Hospital and a consultant neuropsychiatrist at the Royal Melbourne Hospital Neuropsychiatry Unit. Dr. Walterfang has been involved in the development in a number of clinical tools for use in psychiatric patients in the areas of cognition and behavioral observation, and their validation in a variety of medical, neurological and psychiatric settings since 2000. His continuing research involves the neuroimaging and neuropsychiatric investigation of neurometabolic disorders including phenylketonuria and NPC, and in shape analysis of cortical and subcortical regions in neurodegenerative disorders. He has published over 170 Medline-indexed scientific papers, and recently contributed a new chapter on the Neuropsychiatry of Neurometabolic and Neuroendocrine Disorders to the world's most respected reference text in psychiatry, Kaplan and Sadock's "Comprehensive Textbook of Psychiatry".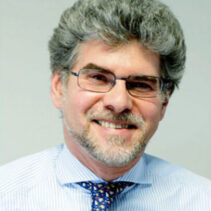 Maurizio Scarpa, MD, PhD, Paediatrician
Professor Maurizio Scarpa, MD, PhD, Paediatrician is the Founder and President of the Brains for Brain Foundation, a Pan-European task force on brain and neurodegenerative diseases. He is Professor of Paediatrics at the Department of Women's and Children's Health, University of Padova, Italy and the Director, Coordinating Center for Rare Diseases, Udine University Hospital, Udine, Italy. Professor Scarpa has extensive expertise as a basic scientist in genetics and biotechnology, and as a clinician in the diagnosis and treatment of paediatric rare disorders, neurometabolic diseases in particular. He is especially interested in developing innovative health approaches for the diagnosis and the treatment of metabolic inherited diseases. Professor Scarpa has published about 140 international peer reviewed clinical and scientific papers, book chapters and reviews. Professor Scarpa is the Coordinator of the European Reference Network for Inherited Metabolic Diseases (MetabERN).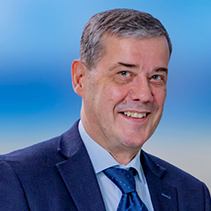 Dr. Eugen Mengel
Dr. Eugen Mengel is the principal investigator, and the founder and CEO of the SphinCS GmbH & SphinCS Lyso non-profit UG. Dr. Mengel has dedicated himself to research in the field of lysosomal diseases and has already significantly contributed to the advancement of this field of study. He is the co-author of 129 peer-reviewed publications with focuses on Gaucher disease, NPC and Pompe disease and is an active member of the Society for the Study of Inborn Errors of Metabolism (SSIEM), European Study Group on Lysosomal Diseases (ESGLD) and European Working Group on Gaucher Disease (EWGGD).
Orna Staretz-Chacham, MD
Orna Staretz-Chacham, MD is a neonatologist, metabolic specialist and senior lecturer at the Faculty of Health Sciences, Ben-Gurion University of the Negev, Israel. For years Dr. Staretz-Chacham has worked in the field of inherited metabolic disorders with a focus on neonate and leads the Center for Rare Disease in Soroka Medical Center in since 2021. Among the many critical contributions stemming from her research is characterization of the pulmonary pathologies in Niemann-Pick C1 and most recently in lysosomal patients with COVID-19. Dr. Staretz-Chacham is regarded as one of most prominent clinical experts in the clinical pulmonary presentations in patients with NPC. Dr. Staretz-Chacham has been involved in clinical trials with Trappsol® Cyclo™ from early on and has significant experience in treating patients with NPC. Her commitment to clinical research is evidenced by the more than 40 published articles in peer-reviewed journals in the field of inherited metabolic diseases.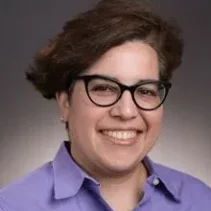 Loren DM Pena, MD, PhD
Loren DM Pena, MD, PhD is a Clinical Geneticist, Division of Human Genetics, and Associate Professor, Department of Pediatrics at Cincinnati Children's Hospital Medical Center. As a clinical geneticist, Dr. Pena works with children who have rare and orphan diseases, lysosomal storage disorders and metabolic disorders, and also works in neurogenetics and gene discovery. Dr. Pena has made noteworthy contributions to the field through her research as a lead faculty member for clinical trials in genetics and leading several clinical trials for rare conditions.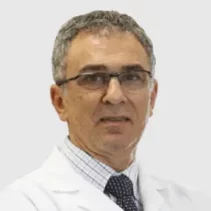 Roberto Giugliani, MD, PhD
Professor Roberto Giugliani, MD, PhD is a medical geneticist with specialization in inherited metabolic diseases. He is Full Professor at Department of Genetics of the Federal University of Rio Grande do Sul and active member of the Medical Genetics Service of HCPA (University hospital), Brazil. He is also Coordinator of the Brazilian Institute of Population Medical Genetics, Editor-in-Chief of the Journal of Inborn Errors of Metabolism and Screening, Chairman of the Latin American School of Human and Medical Genetics, Member of Brazilian Academy of Sciences, Head of Rare Diseases of DASA/GeneOne, and co-founder of House of Rares. He is the past President of the Latin American Society of Inborn Errors of Metabolism and Newborn Screening, the Latin American Network of Human Genetics (RELAGH), and the Brazilian Society of Medical Genetics. Professor Giugliani's main interests are concentrated in screening, diagnosis, and treatment of IEM, having supervised the training of over 100 MSc/PhDs, and authoring of over 500 scientific papers.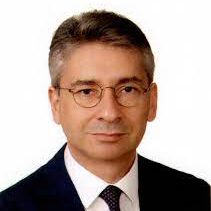 Dr. Fatih Ezgü
Professor Dr. Fatih Ezgü is a Professor of Pediatrics and Head of the Department of Pediatric Genetics at Gazi University, Faculty of Medicine, Department of Pediatrics in Ankara, Turkey. He is also on faculty at the Department of Pediatric Metabolic Disorders at the same institution. Professor Ezgü has worked in the field of inborn metabolic and genetic diseases for 21 years and has published over 100 articles in peer-reviewed journals. His primary interests are lysosomal disorders, mitochondrial disorders, clinical dysmorphology and genetic and metabolic bone disease and novel treatments for genetic disorders. Dr. Ezgü is the vice chairman of the Phase 1 Clinical Trials Center for Genetic Diseases at Gazi University.
Trappsol® Cyclo™ is not currently approved for any indication.
Third-party websites are provided for convenience only. Cyclo Therapeutics, Inc. does not approve of, or endorse any of the content. Cyclo Therapeutics, Inc. does not maintain, control or monitor the content of third-party websites in any way.